CAVASShips Weekly Podcast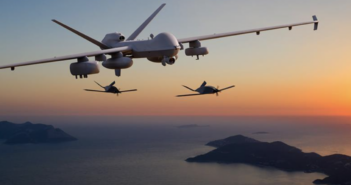 Welcome to the CavasShips Podcast with Christopher P. Cavas and Chris Servello…a weekly podcast looking at naval and maritime events and issues of the day – in the US, across the seas and around the world. In conjunction with the Navy League's Sea-Air-Space Global Maritime Exposition we present this special edition of the CavasShips Podcast focusing on a single defense supplier. Our show coverage of Sea-Air-Space is sponsored by Huntington Ingalls Industries.
Today we feature General Atomics, joining us is Doug Hardison, Vice President for Strategic Development in the Aeronautical Systems business division.