CAVASShips Weekly Podcast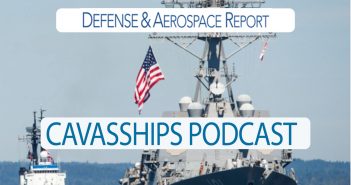 Welcome to the CavasShips Podcast with Christopher P. Cavas and Chris Servello…a weekly podcast looking at naval and maritime events and issues of the day – in the US, across the seas and around the world. This week…Books books books – We've all certainly learned a lot from reading books. But what is the future of the hard-copy, printed volume? We'll talk with one of the most well-known and prolific naval authors of our time, Norman Friedman. 
Please send us feedback by DM'ing @CavasShips or @CSSProvision or you can email chriscavas@gmail.com or cservello@defaeroreport.com.