CAVASShips Weekly Podcast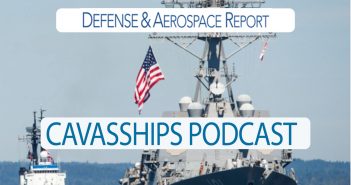 Welcome to the CavasShips Podcast with Christopher P. Cavas and Chris Servello…a weekly podcast looking at naval and maritime events and issues of the day – in the US, across the seas and around the world.
This Week…Fifteen months after the disastrous fire aboard the USS BONHOMME RICHARD the US Navy finally released its investigation into the matter. The report is scathing in its recitation of deplorable events and actions all leading to the loss of the ship. We'll discuss the findings as well as where the Navy goes from here with journalist Sam LaGrone of USNI News, who were the first to report in depth on the investigations.
In this Week's Squawk Chris Cavas discusses the Bonhomme Richard fire.