CAVASShips Weekly Podcast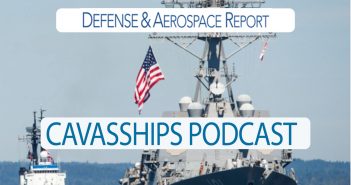 Welcome to the CavasShips Podcast with Christopher P. Cavas and Chris Servello…a weekly podcast looking at naval and maritime events and issues of the day – in the US, across the seas and around the world. This week…it takes a lot of people to build a ship, and even more to build a giant warship, where thousands of shipbuilders each play a role. Author Mike Fabey spent quality time with some of the people building the world's largest warship, the aircraft carrier JOHN F. KENNEDY CVN79, and talks about what it takes to do the job.
Please send us feedback by DM'ing @CavasShips or @CSSProvision or you can email chriscavas@gmail.com or cservello@defaeroreport.com.