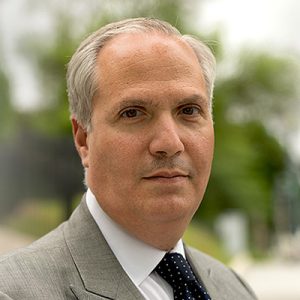 Vago Muradian
Founder & Editor
For nearly 25 years, defense and aerospace leaders in both the public and private sector have relied on Vago Muradian's reporting and editorial opinions. Vago's in-depth coverage and analysis of national and international security has made him a go-to authority on policy, strategy, innovation and technology, as well as a trusted source for the news that matters most.
As editor of Defense News for 14 years, Vago developed a network of international correspondents in 21 countries. He founded and hosted Defense News with Vago Muradian, the world's first weekly TV program dedicated to defense issues, which aired in Washington, D.C., and worldwide on the American Forces Network.
Vago also founded and served as managing editor of Defense Daily International in addition to his role as a business and international reporter for Defense Daily, a U.S. newsletter covering the defense and aerospace industry. While at Defense Daily, Vago won numerous awards including "best breaking news coverage" for his 1998 coverage of the U.S. government's rejection of a proposed merger between Lockheed Martin and Northrop Grumman.
Prior to Defense Daily, Vago served as Defense News' land warfare reporter and later covered global operations, including in Europe, Haiti, Somalia and Zaire for the Air Force Times, the independent U.S. publication covering the U.S. Air Force.
Vago regularly appears on C-SPAN, CNN, CNBC, MSNBC and conducts radio interviews for international outlets such as the BBC, the Australian Broadcasting Corporation and Swiss TV. His reporting and commentary is cited in books quoted in publications like the The Economist. He is a frequent speaker, panelist and moderator at international defense events, and he lectures at the Defense Acquisition University at Fort Belvoir, Virginia.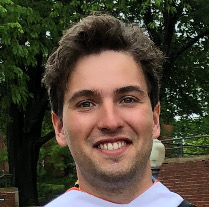 Alex Muradian
Producer
Alex is a graduate of the great books program at St. John's College, Annapolis, with a Bachelor of Arts in Philosophy and the History of Math and Science and minors in Classics and Comparative Literature. He was an assistant in the College's Quantum Laboratory and worked on research and development projects at Maryland Energy and Sensor Technology located at the University of Maryland. As captain or Imperial Wicket of St. John's Croquet Team, he led the squad to a national championship and bested the US Naval Academy to retain the coveted Annapolis Cup. Alex is a talented furniture maker producing custom pieces for clients nationwide.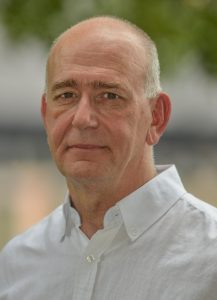 Mark D. Faram
Editor, Personnel and Readiness
Mark D. Faram is a Norfolk, Virginia-based storyteller who specializes in documenting the lives and careers of those in the U.S. military services, from personnel policy in the Pentagon to military exercises and operations worldwide.
Over the past three decades, he has chronicled the issues that are impacting sailors and the details of their daily life in the Navy. He is viewed by deckplate sailors and Navy leadership alike as a source of corporate knowledge on personnel policy and cultural issues, having covered those topics since the early 1990's.
Trusted by the Navy as a tough, but unbiased reporter,  Faram has lived and worked with sailors during many extended embarks on board ships.
He was an embedded reporter at the start of Operation Iraqi Freedom in 2003. First on board the aircraft carrier Kitty Hawk and later on the coastal patrol vessel Chinook in the waters in and around.
In 2007-8, he documented the final days of the Navy's last two conventional aircraft carriers, the John F. Kennedy and the Kitty Hawk. Onboard the latter ship, he spent nearly three-months living with the crew as the ship traversed the Pacific Ocean for the final time.
He also documented gritty life of sailors onboard the Navy's last Perry-class frigates.
First onboard the frigate Elrod during counter-drug operations in the Caribbean during Operation Martillo in 2012 and later, making multiple trips onboard the Kauffman as she made her final cruise as the last ship of her class in 2015.
He was one of the first photographers on scene at the Pentagon on September 11, 2001.
In addition to his work for Navy Times, his photography has been featured in Time, Newsweek, People, Rolling Stone, Reader's Digest, and U.S. News and World Report as well as newspapers worldwide.
His first book, Faces of War – The Untold Story of Edward Steichen's World War II Photographers, the story of an elite World War II all officer photographic unit, was published in May 2009 by the Penguin House of Berkley Books.
He has also been a technical advisor and researcher for Reda Productions in Easton, Pennsylvania, providing background historical support, as well as accompanying crews in the field onboard Navy vessels. He was instrumental in the production and filming of History Channel's 13-part documentary series "Hero Ships," which highlighted famous ships in the present and past Navy.
Born in Washington, D.C., Faram grew up first in Ann Arbor, Michigan and later, moved to Longmont, Colorado. After graduation from Longmont High School, he joined the Navy, spending nearly 10 years on active duty as a photographer's mate, serving first on the aircraft carrier John F. Kennedy.
In 1981, he attended 2nd class dive school and spent the rest of his active duty as a deep-sea diver. His diving career started at Mobile Diving and Salvage Unit TWO in Little Creek, Virginia, doing salvage work which included the recovery of Air Florida Flight 90 in Washington, DC.
Next, he went to the Navy's Underwater Photography Team, where he was selected in 1983 to attend the year-long Military Photojournalism Program at Syracuse University.
His final active-duty tour was at the Naval Sea Systems Command where he served as a special advisor to the Navy's Supervisor of Salvage on operations, which included the salvage of the Space Shuttle Challenger. Here, he was also the editor for Faceplate, a quarterly magazine, chronicling diving operations worldwide.
Faram continued his military service in the Virginia Army National Guard as an infantryman with B Company, 1st Battalion 116th Infantry Regiment, 29th Infantry Division.
He later transferred to the 29th Mobile Public Affairs Detachment, Maryland Army National Guard, where he served as the non-commissioned officer in charge of the unit's print journalism section. He covered the 50thAnniversary of the D-Day landings in Normandy. Later he was activated in December 1995, deploying with the 29th MPAD to Tuzla, Bosnia during the opening days of Operation Joint Endeavor.
From 2000 to 2006, he served in the Navy Reserve as a journalist with the Navy Media Center Unit in Washington, D.C.
Currently, Faram lives on the Chesapeake Bay in Norfolk, Virginia with his wife, Joan, covering the military in Hampton Roads. Both he and his wife are constantly documenting life in and around the Norfolk area as well as the greater Chesapeake Bay.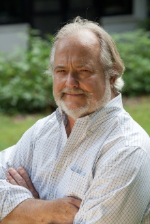 Cliff Ransom
Lean Strategist
Cliff Ransom serves as the President of Ransom Research, Inc., an independent equity investment research firm he founded in 2003 to perform as an outsourced resource for major institutional investment organizations. He focuses principally on enterprises in the industrial arena, including manufacturing, aerospace and defense, electrical equipment, hand and power tools, power generation and transmission, railroad equipment, electronic test devices, construction and agricultural equipment, medical devices, and water and fluid handling. Cliff has a special interest in after-market operations, including service, spare parts, retrofits, upgrades, and re-manufacturing, and a recent emphasis on what
he calls IoDNE (pronounced "iodine"), for "The Internet for Darned nearEverything." Three key competencies of the firm relate to the revolutions associatedwith "The Way of Lean Investing," the advances in Additive Manufacturing, and the confluence of Lean, IoT, Artificial Intelligence, Machine Learning, Sensing, Communications, and rapid and inexpensive Data Processing. He is fond of saying"Data has no value until someone transforms the raw figures into actionableinformation."
Cliff benefits from more than forty years of experience on Wall Street, on both the Buy Side and the Sell Side. He has served as Director of Research or Chief Investment Officer at several New York Stock Exchange Member Firms and as head of the Industrial Research Group at State Street Research and Management. Cliff wasnamed to Institutional Investor Magazine's "Best of the Buy Side" during his StateStreet days.
Ransom Research, Inc., works with a deliberately-constrained number of major institutional investors. The twin defining differentiators of his research practice are adisciplined business travel schedule to "go to the gemba, the place that the real workis done," and a deep and abiding faith in the concept that Lean Thinking is a precursor to superior investment performance. He has spent the last 29 years honing this approach, and he today operates the only Wall Street business model based on three pillars: long-term relationships with the investment community, deep familiarity with C- Suites around the world, and exposure to a wide range of global lean practitioners, thought leaders, consultants, authors, gurus, and sensei of all shapes and sizes. His concerns center on true Servant Leadership, the primacy of Safety and Employee Engagement, the role of Management Standardized Work, reliance on appropriate metrics, the need to make all measurements visible, and a drive for culture and sustainability above all else.
Cliff's 30 years of exploration into the special realm of Lean Thinking has culminated in his roles as past Chairman of the Board of The Shingo Institute, a Life Member of the Shingo Academy for Operational Excellence, a "Champion" and Hall of Fame inductee at the Association for Manufacturing Excellence, and a Senior Advisor to six major lean consulting firms. Until 2019, he was the only Wall Streeter named to any of these positions, and he is proud of the fact that he is one of less than ten people on the planet who has been inducted into both the Shingo Academy and in the AME Hall of Fame. These experiences drove him to his realization that creation and sustainment of a lean culture is both the ultimate goal for lean transformation and an advantaged outcome for long-term investors.
Cliff has focused in recent years on the migration of traditional factory-floor lean manufacturing process change and transformation thinking to what he calls the"transactional" world of back-office, or "Carpet Land," applications, including service,supply chain, SI&OP, marketing, finance, accounting, M&A, human resources, and new product development venues. The tagline of Cliff's own firm, "The Way of Lean Investing," speaks directly to this non-manufacturing milieu, particularly as Lean principles, behaviors, and cultures spread to government, medicine, healthcare, banking, finance, insurance, accounting, and, his own great passion, investing.
Corporate management and industry groups regularly ask him to speak, including gatherings of the Lean Enterprise Institute, Lean Accounting Summit, Shingo Institute, Association for Manufacturing Excellence, South Carolina Lean Consortium, Greater Boston Manufacturing Partnership, and Manufacturing Institute of the UK. He has spoken at global management gatherings and Board meetings of companies as diverse as Barnes Group, Crane, Handy & Harman, Parker Hannifin, Regal-Beloit, Terex, and Wabtec. As market segmentation, he has created the taxonomies of"Super-Achievers," and "Next-Generation Danahers" (which he admits is an inelegant description.)
Cliff's continual stress for professional investors centers on the identification of that most elusive of cultural phenomena: enterprises with Lean Cultures that are Consistent, Repeatable, Improvable, Integratable, Scalable, Sustainable, and Predictable, an investment role model which he identifies by his acronym, "CRIISSP,"pronounced, "crisp."
He jokes that he is only 37-years-old, but his 200-days-a-year business travelschedule accounts for his "rode-hard-and-put-away-wet" appearance.