@CavasShips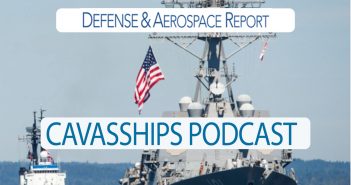 Welcome to the CavasShips Podcast with Christopher P. Cavas and Chris Servello…a weekly podcast looking at naval and maritime events and issues of the day – in the US, across the seas and around the world.
This week…a great naval aviator met an untimely end earlier this week. we'll be talking with a special guest who knew and flew with Dale "Snort" Snodgrass. We also preview the Navy League's Sea, Air and Space trade show – the first major American live naval event since March 2020.
In this Week's Squawk Chris Servello talks about the need for a more complete maritime discussion. 
Please send us feedback by DM'ing @CavsShips or @CSSProvision or you can email chriscavas@gmail.com or cservello@defaeroreport.com .