CAVASShips Weekly Podcast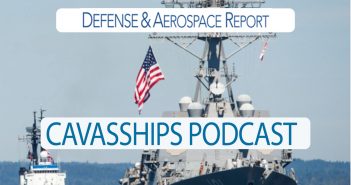 Welcome to the CavasShips Podcast with Christopher P. Cavas and Chris Servello…a weekly podcast looking at naval and maritime events and issues of the day – in the US, across the seas and around the world. This week…it was a key week for the 2023 defense budget as several Capitol Hill committees moved their versions forward through the Congressional budget process. And while ships, aircraft and of course money get the most attention, a number of policy adjustments also are in those bills. We'll talk with one key congressman, Mike Gallagher, about a provision he authored that could affect the peacetime role of the U.S. Navy.
Please send us feedback by DM'ing @CavasShips or @CSSProvision or you can email chriscavas@gmail.com or cservello@defaeroreport.com.