CAVASShips Weekly Podcast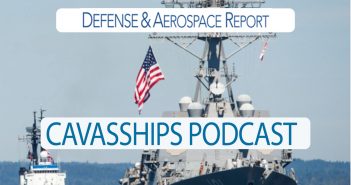 Welcome to the CavasShips Podcast with Christopher P. Cavas and Chris Servello…a weekly podcast looking at naval and maritime events and issues of the day – in the US, across the seas and around the world. This week…Civil jurisdiction already is replacing military jurisdiction in some cases. It's a movement that has been taking hold not just in the United States, but in several other western and NATO countries, notably Norway, where a civil trial was just concluded in the matter of the 2018 loss of a frigate. What are some of the implications of the movement in the U.S.? We'll talk with veteran attorney Rob Butch Bracknell for some insight.
Please send us feedback by DM'ing @CavasShips or @CSSProvision or you can email chriscavas@gmail.com or cservello@defaeroreport.com.