VAGO'S NOTEBOOK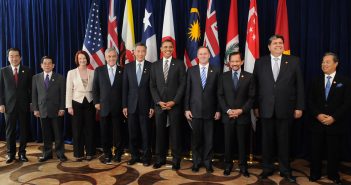 Hillary Clinton and Donald Trump have little in common but their opposition to the Trans-Pacific Partnership.
Both presidential candidates have incessantly bashed the largest trade deal in history. To hear them tell it, 12 nations led by Washington spent years negotiating a deal to kill as many US jobs as possible.
On the contrary, TPP will help the US economy and advance Washington's strategic relationships in Asia at the very time China is working hard to push America from the region.