VAGO'S NOTEBOOK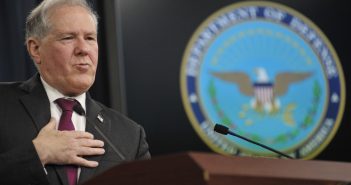 As Congress considers more changes to how the Pentagon buys goods and services, lawmakers should read DoD's latest annual report on the performance of the defense acquisition system.
The report illustrates consistent efforts by Pentagon leaders over the past eight years are paying off: cost growth on major programs is now at a 30-year low.
That's a remarkable achievement for senior leaders like Defense Secretary Ash Carter and Pentagon acquisition chief Frank Kendall who made cost control a priority by curbing requirements, mitigating risk, increasing competition, improving acquisition workforce professionalism and making decisions based on data rather than emotion.
The combination is saving billions of dollars a year.
You'd think that such progress would be rewarded by Congress. Instead, the future of Kendall's office – created by the landmark 1986 Goldwater-Nichols legislation to bring oversight over out-of-control military programs – is, again, in jeopardy.