VAGO'S NOTEBOOK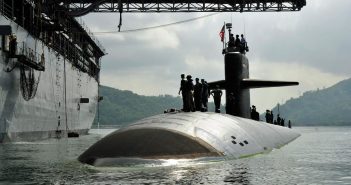 In the early 1990s, any time you asked US Navy leaders how many aircraft carriers American had, their answer was "not enough."
Today, the same thing can be said about the Navy's submarine force.
At the moment, America has 52 nuclear attack submarines. That's more than any other nation in the world, but still not enough to support US global needs.
Despite rising Russian and Chinese investment in newer, more capable and quieter submarines combined with more powerful and longer-range cruise and ballistic missiles that hold land bases and surface ships at risk, Navy leaders several years ago decided 48, more modern subs are enough.