VAGO'S NOTEBOOK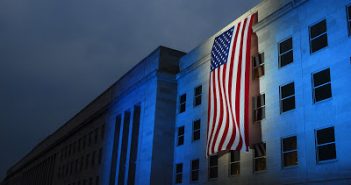 Fifteen years after the deadliest terror attacks on US soil, Americans are remembering 9/11 and still grappling with its implications.
As with any mass tragedy, scars for some remain fresh as others have worked hard to move beyond the searing events of that sunny September day. Many – particularly those who experienced the chaos of that day first hand – still struggle with anxiety sparked by memories or images of buildings falling, scenes far more gruesome, or wonder why they survived when others didn't.
Sept. 11, 2016, will be a day of public remembrance and personal reflection for a tragedy that killed 3,000 and injured some 6,000 more. A thousand first responders and others have died since of illnesses linked to the attacks, along with nearly 6,000 American troops who fought in the wars to avenge that attacks and prevent others.
In an election year, there will also be vulgar political grandstanding that shouldn't distract us from thoughtfully taking stock.