VAGO'S NOTEBOOK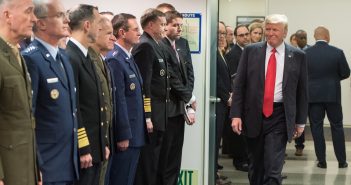 Donald Trump's election as America's 45th president has fueled optimism on both Wall Street and in the defense industry of brighter times ahead.
During the campaign, Trump labeled the US military as broken, pledged to scrap the Budget Control Act and boost Pentagon funding.
And with Republicans in control of the White House and Congress promising to scrap the BCA, there was optimism about a Reagan-esque modernization buildup.