VAGO'S NOTEBOOK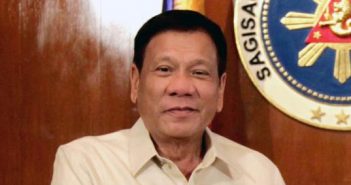 For years, China hawks have warned that Beijing is playing a very sophisticated multipronged strategy make good its territorial claims in the region.
Two of China's levers are well known – an increasingly powerful military to intimidate its neighbors and tremendous economic leverage that it can use we either reward or punishment.
The third, according to analysts, is Beijing's financial support for politicians across the region who once elected will steer their nations toward a pro-China path. Russia has employed similar tactics, bankrolling alternative movements across Europe to undermine NATO and the EU.
And the new Philippine President Rodrigo Duterte is one of those candidates.