Commentary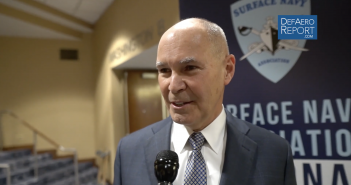 By Vice Adm. Richard Hunt, USN Ret.
The US Navy is at the beginning of designing and building its future surface combatant force. This is more than simply replacing old ships with new ones, more than just fielding platforms with upgraded sensors and weapons. It is an opportunity to introduce proven, industry-best practices to create a foundation for sailors to excel.
In designing the next surface combatant, the Navy must always keep warfighting first, but also consider total-ownership cost savings, maintainability, and human-factors engineering to ensure sustainable operational effectiveness and safety. Additionally, new ships must be ready to operate in today's environment of cyber threats. Warfighting relevance will depend on the ability to fight through strong cyber attacks.