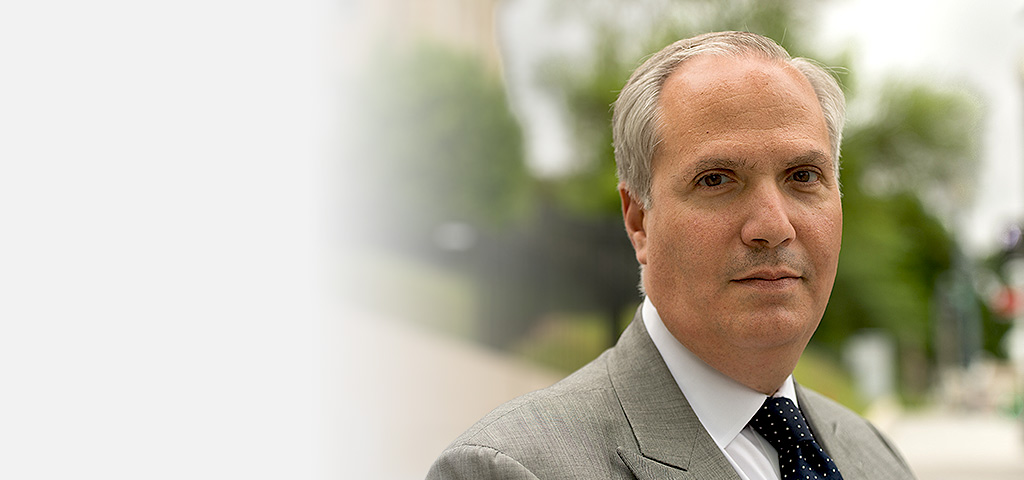 Vago Muradian has been an international security reporter, editor, commentator and broadcaster for nearly 25 years. For 14 years, he was the editor of Defense News, the world's leading defense news weekly, expanding its network of correspondents to 21 countries. He was also the founding host of Defense News with Vago Muradian, the world's only TV talk show dedicated to defense issues that for eight years in the Washington area and worldwide on American Forces Network.
Before joining Defense News, he was the founder and managing editor of Defense Daily International and the business and international reporter for Defense Daily, the leading U.S. daily newsletter covering the defense and aerospace industry. While at Defense Daily, Vago won numerous awards including for best breaking news coverage in 1998 for his series on the U.S. government's rejection of the proposed merger between Lockheed Martin and Northrop Grumman.
He joined Defense Daily from Air Force Times, the independent U.S. publication covering the U.S. Air Force where he covered global operations, including in Europe, Haiti, Somalia and Zaire. Before covering the Air Force, Vago served as Defense News' the land warfare reporter. He started his career at Inside the Army.
Vago has made numerous television appearances on C-SPAN, CNN, CNBC, MSNBC, conducted radio interviews with local stations as well as international outlets like the BBC, the Australian Broadcasting Corporation, Swiss TV and others. His work has been cited in books and he has been quoted in publications including the Economist.
At security conferences worldwide, Vago is a frequent speaker, panelist or moderator and lectures on the military and the media, including at the Defense Acquisition University. He is a member of the National Press Club and the Naval Submarine League. A native of New York City, Vago lives in Washington, D.C., with his family.